I will just come say it up front now to get it out of the way: While most often used by terminally ill cancer patients, the scope of hospice services and palliation in general extends to encompass patients afflicted with various disease in the final stages of their life. It aims to provide holistic care in alleviating patient's distress and suffering and to maximise their quality of life.
Although the patient is central to our care, the family and care-givers are also included as both providers and recipients of hospice and palliative care. They will be given the training and support for them to function at a level that they are comfortable with, whether at home, in a day care facility or even as ancillary help in an inpatient environment. In turn, they can also avail themselves to the care, support, respite and counselling in this arduous times.
For the uninitiated, you can do no worse then paying a visit to the website of the Singapore Hospice Council. This is a well organized and informative site that give you details of the organizations that provide hospice and palliative care as well as advice for end-of-life issues.
You can also go here directly to the various organizations. Some of these institutions are dedicated hospices (often in partnership with a community hospital) or they maybe integrated directly into a community hospital or nursing home structure.
       Assisi Hospice
We dedicate ourselves to the care of adults and children with life limiting illnesses. In an environment of compassionate and holistic care, we understand the challenges faced by our patients. We are here for all, regardless of financial status, age, race & religion, respecting their faith, culture & values.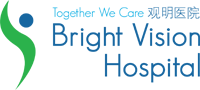 Bright Vision Hospital
Bright Vision Hospital is a 302 bed community hospital supported by the Ministry of Health. We are a fully integrated hospital offering holistic and quality care, especially to the needy, the sick, and the elderly, regardless of race or religion. BVH's Palliative Care service provides in-depth assessment and management of patients with advanced terminal illnesses. We are supported by a team of trained therapists and caregivers, who are trained and devoted to providing relief and counseling to patients and their families.
Dover Park Hospice (DPH) was founded as a non-profit, secular organization to meet the needs of the terminally ill patients in Singapore. It is open to patients of every race, religion, age and financial means. DPH is dedicated to meeting the physical, emotional and spiritual needs of all patients in the last steps of life's journey.
       Hospice Care Association
At HCA Hospice Care, we understand the medical and psychological needs of patients, caregivers and their families. By managing pain and other symptoms with the specialized care and support we provide, patients can spend their last days in comfort with their families. HCA Hospice Care is committed to: 1) Ensuring the best quality of life for our patients by delivering professional palliative care and providing compassionate support for their families. 2) Nurturing the dedicated individuals who make our work possible and serve our community through continued learning and development.
       Metta Welfare Association
The Metta Welfare Association (Metta) was founded in 1992 by Venerable Shi Fa Zhao, Abbot of the Golden Pagoda Buddhist Temple. Registered as a charity in 1994, Metta is endorsed by the Ministry of Community Development, Youth and Sports, Ministry of Health and Ministry of Education. We are also members of the National Council of Social Service, Singapore Hospice Council and Singapore Disability Sports Council. In accordance with The Great Compassionate Vows of The Buddha of Medicine, Metta aims to provide quality health care and welfare services for the needy and less fortunate, regardless of race or religion. Medical care includes: 1) Metta Day Rehabilitation Centre for the Elderly (a day rehabilitation centre for elderly and stroke patients) 2) Metta Hospice Care (home hospice care for the terminally ill)
       Agape Methodist Hospice
Agape Methodist Hospice Homecare (AMH Homecare) provides free home care services to those with advanced illnesses. AMH Homecare aims to improve the quality of their lives, their families' and caregivers'. Through early identification, careful assessment and treatment of pain, the patient's suffering can be relieved, enabling him or her to live fully, even at the final stages of life. Our services are free for persons of any age, race or religion. These services include providing medical and nursing support for symptom control, 24-hour support for patients and their families, as well as loan of medical equipment such as hospital beds, wheelchairs and commodes.
       St. Joseph Home & Hospice Care
Hospice Care
Skilled Nursing Care
Pain control and symptom management
Bereavement care
Respite services
Pastoral and Social Work Counseling
Home Health Aides
| Services | Providers | Costs |
| --- | --- | --- |
| In-patient care | AH, BVH, DPH, SJH | Subsidized based on means test |
| Day care | AH, HCA, BVH | Subsidized fee of $10 - $15 |
| Home care | AH, HCA, MHC, AMH, SCS, BVH | Free of charge |
| Loan of medical equipment | AH, HCA, MHC, AMH, BVH | - |
| Recreational activities | AH - Music, Art and Craft, Hairdressing, Exercises, Outings, Cooking lessons and Karaoke  | Covered in day care / in-patient care cost |
| | BVH – Music, Art and Craft, Hairdressing, Reminiscence | |
| | Therapy | |
| | DPH – Outings, Reading, Exercise, Art and Craft, Pet Therapy, Music | |
| | HCA – Painting, Art and Craft, Relaxation Therapy, Music, Hairdressing and Grooming, Outings and Pet therapy | |
| | SJH – Chapel Service, Music, Board games, Group games, Outings | |
| | AHH – Art, Games, Exercises | |
| Special therapies | AH - Physiotherapy, Occupational Therapy, Massage | Covered in day care / in-patient care cost |
| | HCA – Relaxation Therapy | |
| | BVH – Physiotherapy, Speech Therapy, Occupational Therapy | |
| | DPH – Physiotherapy, Massage | |
| | SJH – Physiotherapy, Music Therapy, Occupational Therapy, Speech Therapy, Massage | |
| General counselling services | AH, BVH, HCA, MHC, AMH, SCS, SJH, DPH | - |
| Religious counselling | AH, MHC, AMH, SJH, BVH | - |
| Training for family caregiver | AH, HCA, MHC, AMH, SCS, DPH, BVH | - |